Meet the Crew
---
Justin Schwarz – Writer/Director/Producer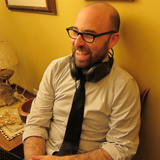 The Discoverers is Justin Schwarz's writer/directorial feature film debut. His award-winning films have screened at dozens of film festivals worldwide. Schwarz has taught film theory and directing at Columbia University, served on the Slamdance Film Festival selection committee, and was selected for the Hamptons International Film Festival Writer's Lab. Named a Kodak "Rising Star" and Student Academy Award Regional Finalist, Schwarz graduated magna cum laude, Phi Beta Kappa from Yale and received his MFA in Film with Honors from Columbia University. Prior to getting the film bug, he worked as a writer and policy analyst in the public and private sectors, including stints at Bill Clinton's White House, The Department of Health and Human Services, and The City of New York. Currently a partner in the multi-disciplinary media lab Quadratic Media, Schwarz resides in New York City.
---
Laura Kleger – Producer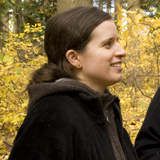 Laura Kleger has over a decade of experience producing in film, photography, interactive, exhibition, and print. Laura's a Partner in Quadratic Media, a multi-disciplinary media lab founded to produce, curate, and distribute content for culture hungry audiences. Laura and Justin's most recent short film collaboration screened at dozens of international festivals and garnered nine awards. She's also served in leadership roles at top interactive agencies and the Guggenheim Museum. Laura graduated cum laude from Yale University and received her MFA from Columbia University.
---
Louise Lovegrove - Producer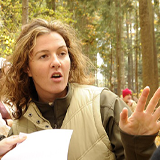 Louise Lovegrove is an award-winning producer and production manager who's worked on more than two dozen films including Independent Spirit Award nominated Cold Souls; Sundance Jury Award Winner Sangre de Mi Sangre; National Geographic winner Santa Mesa; Cake Eaters; and upcoming Lucky Dog. Hailing from England, Louise graduated from the University of Manchester, received her Masters in Film Producing from the University of London, and has taught at London's New York Film Academy.
---
Bob Gosse - Executive Producer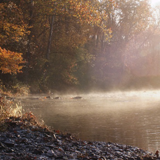 A veteran writer/director/producer, Bob Gosse's film career has spanned more than twenty years. A pioneer of the New York independent film scene, he co-founded The Shooting Gallery, whose award-winning slate included Sling Blade, You Can Count on Me, Croupier, and Judy Berlin. He's collaborated with indie notables including Hal Hartley, Ted Hope, Michael Almereyda, and Billy Bob Thorton. A frequent Sundance alum and Independent Spirit and Golden Lion nominee, he received his BFA from SUNY Purchase.
---
Christopher Blauvelt - Director of Photography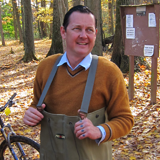 Christopher Blauvelt is a third-generation film craftsman and combines his extensive experience with a fresh creative eye. Christopher recently lensed Kelly Reichardt's Meek's Cutoff, Sofia Coppola's Bling Ring, and Ry Russo-Young's Nobody Walks. A protégé of Harris Savides, Christopher has worked on films for directors Noah Baumbach and David Fincher and recently operated on Tom Ford's A Single Man, Spike Jonze's Where The Wild Things Are, and Gus Van Sant's Restless.
---
Kelly McGehee - Production Designer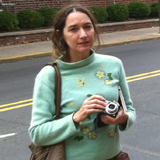 Kelly McGehee has been bringing fictitious worlds to life for almost two decades, ranging from big budget studio projects to indie darlings. She has designed nearly two dozen feature films, including The Deep End ; Bee Season, The Girl in the Park, Lymelife, and What Maisie Knew. Kelly recently designed the current season of HBO's How to Make It in America. She has extensive experience in commercial and print work as well, for clients including Nike, St. Judes, and US Soccer.
---
Geraud Brisson - Editor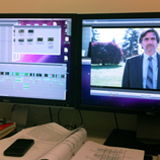 Geraud Brisson has been shaping movies for than a decade. Training under Academy Award winning Hughes Winborne and Academy nominated Jay Cassidy, Geraud recently cut Davis Guggenheim's U2 doc From the Sky Down and Michael Polish's Big Sur and has worked on hits such as Conviction, Brothers, The Great Debators, and The Pursuit of Happyness. Hailing from Lyon, France, Geraud graduated from Jussieu Paris VII, was a Visiting Scholar in the Film Studies Department at Columbia University, and received his MFA in Film from the University of Southern California.
---
Kim Wilcox - Costume Designer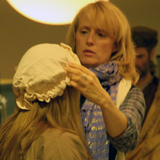 Kim Wilcox has been designing compelling characters for over fifteen years. A two-time Emmy nominee for HBO's The Sopranos, she's collaborated on projects as varied as Pollock, Sex and The City, How to Make It in America, Nobody Walks, and Adventureland. Trained at The Art Students League of New York and on Broadway, Kim received her MFA in Costume Design from Brandeis University.
---
Aaron Mirman – Composer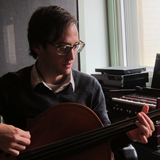 Aaron Mirman is a composer whose work spans a variety of media. The Discoverers is his first feature film score, following years of composing for television shows on National Geographic, AMC, Nickelodeon, and others, as well as the feature documentary The Greenhorns and a host of short form projects. Aaron is a composer/creative director at the award-winning music production company duotone audio group. He is a graduate of New York University's Music Technology program and currently resides in Brooklyn.
---
Ron Bochar - Sound Designer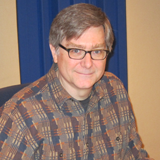 Ron Bochar is a founding member and co-manager of c5 and was nominated for an Academy Award for his work on Moneyball and was the recipient of both the Cinema Audio Society's Mixing Award and Emmy Award for his work on Angel's in America. Ron has managed a diverse range of editorial projects over the last 20 years. He has supervised sound editing for films from acclaimed directors Alan Pakula, Nora Ephron, Jonathan Demme, Mike Nichols, Frank Oz, Milos Foreman, Barbet Schroeder, and Bennett Miller. Ron has also been re-recording mixer for well known films such as Devil's Own, The Birdcage, Angel's in America, Julia and Julia, The Pelican Brief, Rabbit Hole, and Moneyball.